Healthy Desserts?
Most desserts and fattening foods can be slightly adjusted so you not only lose the guilt, but you feel proud knowing you're nourishing your body. The link between emotions and a successful diet should not be overlooked and if you're constantly feeling deprived or like you're holding back, then in my opinion, that diet or health plan is bound to fail. One solution is eating foods that are absolutely delicious, but which also are good for you too.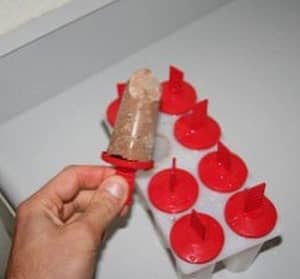 My raw vegan superfood chocolate recipe is versatile and can be used to make a dip, truffles, or fudgesicles. However you enjoy this chocolate, you can do so knowing you're not getting the processed sugars, hormone-laced milk, or preservatives from food manufacturers.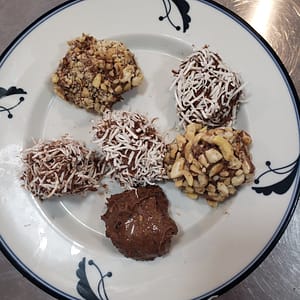 The recipe below can be adapted to fit your needs. For instance, diabetics or vegan folks might do better with a agave as a sweetener instead of honey. Or if you prefer almonds instead of cashews, go for it! (Keep in mind Maca Root is very medicinal as a hormone regulator and should not be ingested by people on thyroid medications).
Chocolate is almost always found in the united states in its cooked and heavily processed form, making it a notorious junk food. But people forget that chocolate also packs several key nutrients, including magnesium. To read about some of the benefits of magnesium, click here.
How to make healthy chocolates
Mix ingredients below into food processor with an "S" blade (Not a blender) one at a time in the order below. When finished, put chocolate batter in freezer for 1-2 hours until it hardens slightly, and roll into balls with hands (fo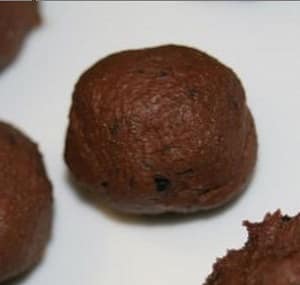 r truffles) or put in popsicle tray (for fudgesicles). The right amount of time to blend the ingredients takes practice – the key is to blend the ingredients thoroughly enough where they're mixed, but not to run the food processor so long that the batter gets warm and takes longer to freeze. If you overdo it and the batter gets warm, add in frozen mixed berries (optional) will make the batter freeze faster.
Ingredients
Organic Avocados–or banana (2)
Raw organic honey (.25 cup) – Can be increased to improve taste but will add sugar
Organic maca powder (2 tbsp) – Read about maca here
Raw organic cocao powder (.25 cup) – Not cocoa powder
Organic coconut butter (.5 cup) – Not coconut oil
Organic cayenne (optional 0-3 dashes)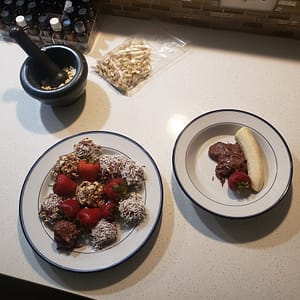 Sea salt (optional 0-7 dashes)
Frozen mixed berries (optional .25 cup)
Optional add-ins:
Organic strawberries (To dip chocolate in)
Organic blueberries (To put into center of chocolate truffle)
Organic cashews (To crush and roll truffles in)
Organic unsweetened coconut flakes (To crush and roll truffles in)