This one is a game changer
Nut sauces made in a food processor are great options to liven up steamed vegetables, salads and even desserts if you dare. I love them as a staple in my diet because they're easy to make, relatively inexpensive and loaded with flavor. Other salad dressings and sauces feature unhealthy processed oils and preservatives, but you can make a dressing that tastes even better than you'll find in the store, with only a couple ingredients. My favorite nut sauce recipe, which I learned from Casa De Luz in Austin, TX, has only four ingredients. This delicious creation tastes similar to peanut butter but has the consistency of your favorite salad dressing. Most importantly there are no peanuts in the recipe, and for more information on why, and you can read here why I say peanuts are the worst of all the nuts.
Note: When following the instructions below, DO NOT skip or adjust the first step. Toasting the nuts prior to processing them is the most important step and if you skip it, you'll be disappointed with your result.
To read more about how to cook vegetables efficiently to put your sauce on, click here.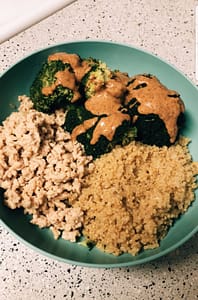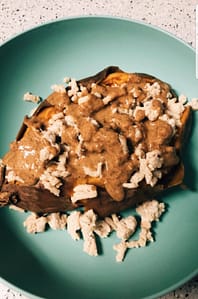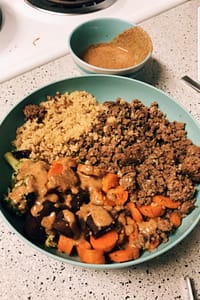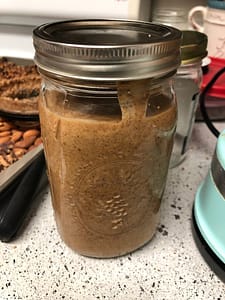 Recipe
Raw organic almonds – 2 cups
Raw organic pecans – 2 cups
Raw organic walnuts – 2 cups
Organic unrefined coconut oil (as needed for desired consistency)
Sea Salt (optional to taste)
Instructions
1.) Place nuts out on a cookie sheet with parchment paper, as pictured in before and after photos below, and put in the oven for 10-12 minutes on 350 (The photo below is a big batch and will make 3 mason jars full of sauce).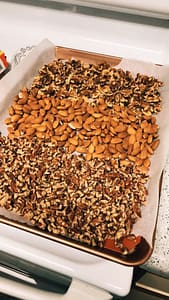 2.) Remove from the oven and place toasted nuts into food processor, a little bit at a time, as to not overwhelm the device.
3.) Add coconut oil to mixture to desired consistency.
4.) (Optional) Add sea salt to taste.