What if it's not the sugar?
Whether it's Halloween candy, a bowl of fruity pebbles, or birthday cake, children are known to get hyper when eating sweets. Many parents know that giving their child sweets can spark behavioral issues and are quick to blame sugar.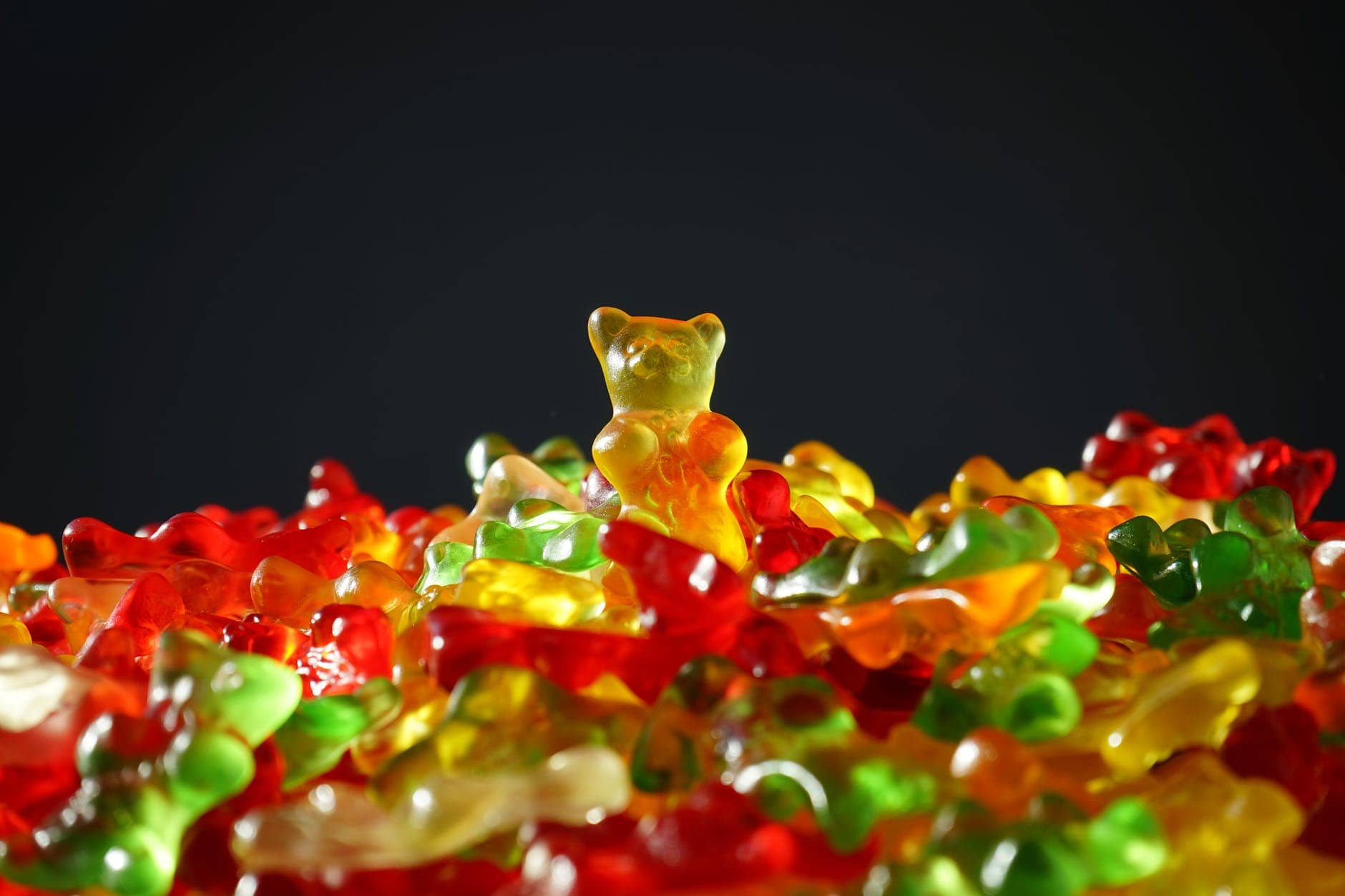 With good reason. But what many parents don't know is that science strongly suggests food dyes can increase hyperactivity in children. The distinction is important because food dyes are also in foods with less sugar (i.e. pickles, macaroni and cheese or peanut butter crackers). If a parent is attempting to correct behavioral issues through diet, or adjusting diet as a way to avoid putting their child on psychotropic medication, understanding food dyes as a culprit is key.
A mountain of evidence
Researchers reviewed 15 double-blind placebo controlled studies on the topic of behavioral issues and food dyes and determined the hypothesis that food dyes promote hyperactivity in a subgroup of children with ADHD was strongly supported. Another massive analysis of 34 double-blind studies determined 33% of children with ADHD may benefit from dietary restrictions and 8% may react to food dyes.
In 1999, the Center for Science in the Public Interest (CSPI) published a review of 20 controlled studies over a 25-year period and concluded:
"The weight of the evidence demonstrates that modest doses of dyes, or mixtures of dyes, adversely affect the behavior of some children." – CSPI
One FDA-sponsored study tested children for 77 consecutive days as they drank a beverage. On eight randomly selected days, dyes (35.3 mg) were snuck into drinks. Subjects showed clear reactions, according to their parents. A 34-month-old girl "reacted dramatically" on the days she received the dyes. A three-year-old boy displayed convincing evidence of sensitivity.
The study only used 35.3 mg of food dyes, but today the FDA allows much more than that in our food. (Thanks government!) For instance, Target Mini Green Cupcakes have 55.3 mg of food dyes (Yellow 5, Blue 1, Yellow 6, and Red 40) per serving.  We all know serving sizes are notoriously small, so a child eating three servings of these cupcakes would consume 470% more food dyes than the kids in the FDA study who "reacted dramatically." This bears repeating:
Cupcakes from Target have 55.3 mg of food dyes (Yellow 5, Blue 1, Yellow 6, and Red 40) per serving. A child eating three servings would consume 470% more food dyes than the kids in the FDA study (35.3 mg) who 'reacted dramatically.'
For perspective, skittles have 33.3 mg per serving and M&Ms have 29.5 mg of food dyes per serving. A serving of Trix cereal has 36.4 mg per serving, fruity cheerios had 31 mg, and Captain Crunch Berries had 41 mg. You never see data like this on a food label, however because the FDA doesn't require it or a warning label, despite a 25+ page petition in 2008 loaded with evidence of harm and over 90 citations. The amount of food dyes used by manufacturers was a complete mystery until Purdue University scientists published this aforementioned information in the Journal of Clinical Pediatrics.
Government failure
The United States government has a rich history of failing to protect consumers from dyes.
In 1948 the American Petroleum Institute, stated, "it is generally considered that the only absolutely safe concentration for benzene is zero." Two years later, in the fall of 1950, FDA-approved Orange No. 1 dye, containing benzene, sickened children across the country. It was one of the largest incidents of mass poisoning on record. Thanks government! It took the FDA 6 years to delist Orange No. 1 dye.
In the 1920s and 1930s, eye lash dyes were blinding women until the Food, Drug and Cosmetic Act of 1938 was (finally) passed. In the 1900s, mercury, lead, and arsenic were routinely used as food dye ingredients.
Food dyes have also been known to aggravate asthma, eczema, migraines, and chronic urticaria. Despite this, the FDA still continues to allow food dyes in products for babies who aren't even old enough to chew solid food.
Sources: Schab D, Trinh N. Do Artificial Food Colors Promote Hyperactivity in Children with Hyperactive Syndromes? A Meta-Analysis of Double-Blind Placebo-Controlled Trials. J Dev Behav Pediatr. 2004;25:423-34 at 431. https://www.fda.gov/industry/color-additives/color-additives-history. https://www.wired.com/2011/10/a-colorful-little-tale-of-halloween-poison/; Collins-Williams C. Clinical spectrum of adverse reactions to tartrazine. J Asthma 1985; 22: 139-143. Hodge L, et al. Assessment of food chemical intolerance in adult asthmatic subjects. Thorax. 1996; 51: 805-809. Weber RW. Food additives and allergy. Ann Allergy. 1993; 70. 183-190. Van Bever HP et al. Food and food additives in severe atopic dermatitis. Allergy. 1989. 44: 588-594. Allen DH et al. Adverse reactions to foods. Med J Aust. 1984; 131: 37-42. Murdoch RD et al. Effects of food additives on leukocyte histamine release in normal and urticaria subjects. J R Coll Physicians Lond. 1987; 21: 251-256. Egger J et al.  Is migraine food allergy? A double-blind controlled trial of oligoantigenic diet treatment. Lancet; 1983; 322: 865-869. Egger J et al. Oligoantigenic diet treatment of children with epilepsy and migraine. J Pediatr. 1989. 114: 51-58. Millichap JG et al. The diet factor in pediatric and adolescent migraine. Pediatr Neurol. 2003; 28: 9-15. https://cspinet.org/sites/default/files/attachment/petition-food-dyes.pdf