If you enjoy this video, please consider "liking" it on Youtube and adding us on instagram @tonyshealthtips
This is one of the most simple, inexpensive health tips on my site. It's a great way to improve your physical appearance while boosting your overall health. Tony takes you in his his kitchen to show you this unique portion of his morning routine.
Skin care
Remember, your skin is your largest organ and a critical part of your overall well being. If your pours are clogged and sweat and toxins are unable to be secreted, then your body isn't working as it was designed. In this sense, your skin is actually a part of your immune system. In this video, Tony shows you, "the frozen cucumber trick" which reduced inflammation, increases moisture and can boost your overall appearance.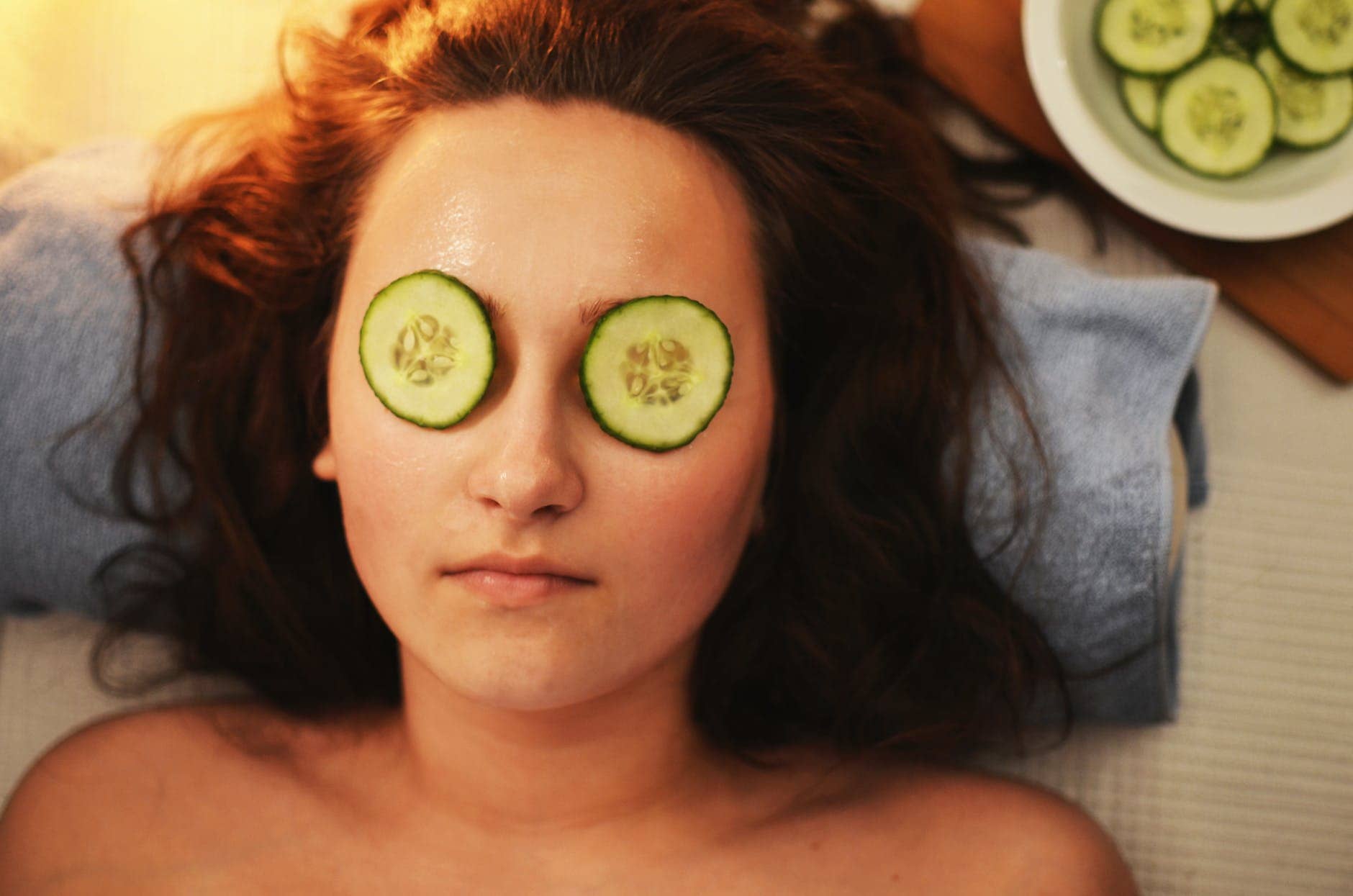 For a similar video on how to make your own cucumber and carrot mask, click here. Cucumbers are wonderful for any skin care routine because they are rich in Vitamins A and C, antioxidants, and have been proven to have multiple positive effects on the skin. Click here to read about how Vitamins A and C increase calcium absorption. This is why you'll see cucumber extract used in so many skin care products. But too often, these same products are loaded with harmful chemicals which decrease the effectiveness of the cucumber. Furthermore, the cucumber used in these products has been heavily processed, likely dyed, and freeze dried into an almost unrecognizable form. So, why not get the benefits of cucumbers without all the drama?
If you enjoyed "The cucumber trick," Please consider "Liking" the Youtube video and subscribing to the channel as I'll soon be delivering more new content. We'd love you to follow us @tonyshealthips on Instagram and Twitter as well.
For a health tip on the herb that Tony credits for helping him with acne and changing his life, click here.
To learn why the soap industry is so corrupt and get a 20% discount on Tony's favorite soap, click here.
Sources: https://www.ncbi.nlm.nih.gov/pmc/articles/PMC6566975/#:~:text=Cucumber%20extracts%2C%20which%20are%20rich,2%2C3%2C4%5D; Baranska M., Roman M., Dobrowolski J., Schulz H., Baranski R. Recent Advances in Raman Analysis of Plants: Alkaloids, Carotenoids, and Polyacetylenes. Curr. Anal. Chem. 2013;9:108–127.